Bristol, in the south west of England, is a city with a 1,000 year history of trade and movement.  From Bristol, people like John Cabot set out on voyages of exploration, and merchants sent out ships to trade for olive oil, wine, enslaved Africans, sugar and tobacco.  To Bristol came people from around the world: amongst them kidnapped Inuit from the Arctic in 1577, Huguenot refugees from the 1680s and Jamaican workers in the 1950s.  People come for many reasons – some are political refugees at risk in their own countries, others move for work, or for love. Today Bristol is proud to consider itself a global and racially diverse city, but it has not always been an easy journey.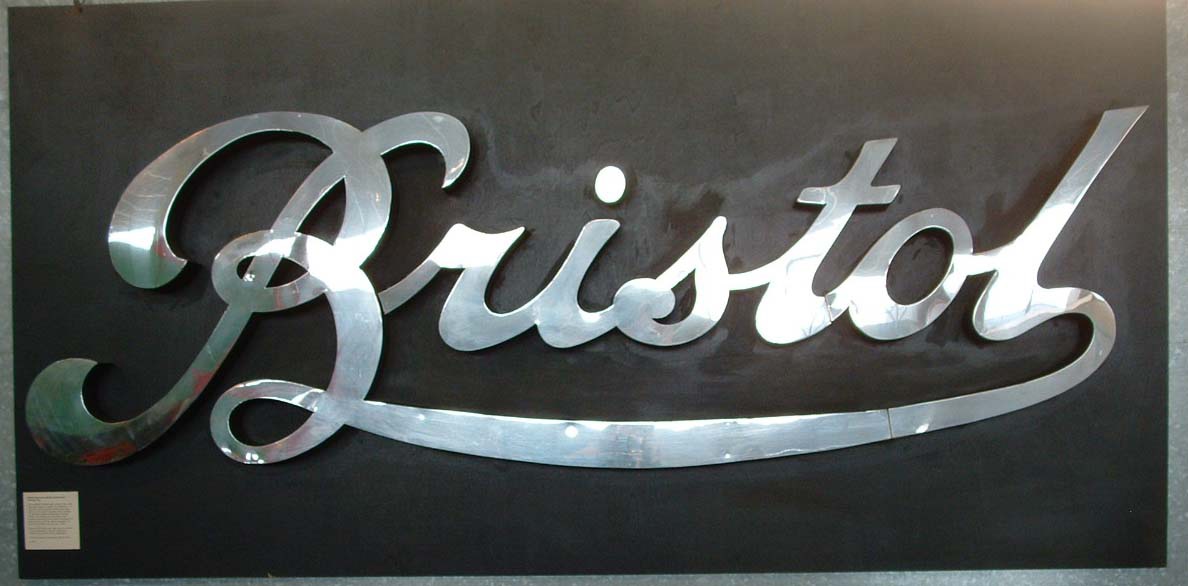 City of Bristol logo: part of the nameplate from the factory gates of Bristol Commercial Vehicles, Bath Road, Bristol (closed 1983) J2710 © Bristol Culture
In 1963 four West Indian men launched the Bristol Bus Boycott, in reaction to the refusal of the Bristol Omnibus Company to employ Black and Asian bus crews. At this time in England, racial discrimination was wide spread and affected the employment and housing opportunities of those targeted. The boycott called for all West Indians to stop using Bristol Omnibus Company buses.  This action received national attention and was supported by Bristol University students, church groups and politicians across the UK.  Months of negotiations and a mass meeting of bus workers resulted in an end to the 'colour bar' and it was announced on 28th August 1963 that there would be no more racial discrimination when employing bus crews, the same day Martin Luther King gave his speech in Washington: 'I have a dream…'. Later that year Raghbir Singh, a Sikh, joined the bus crew as Bristol's first non-white conductor, followed by two Jamaican and two Pakistani men. In the same year the Race Relations Act was passed, declaring that racial discrimination was unlawful in public places. Many believe that the Bristol Bus Boycott was influential in the passing of this act.
In 1978 Bristol Sweet Mart opened: now a large supermarket and deli selling ethnic foods and spices to the general public and restaurants of the South West of the UK, the original small shop was set up by Kassam Majothi. Mr. Majothi and his family had to leave their home and business in Uganda in 1972, when Idi Amin expelled all Indian and Pakistani residents.  After a spell in a refugee camp in Somerset they moved to Bristol and started again. From small beginnings, the Sweet Mart is now a much-loved, much-used institution in East Bristol.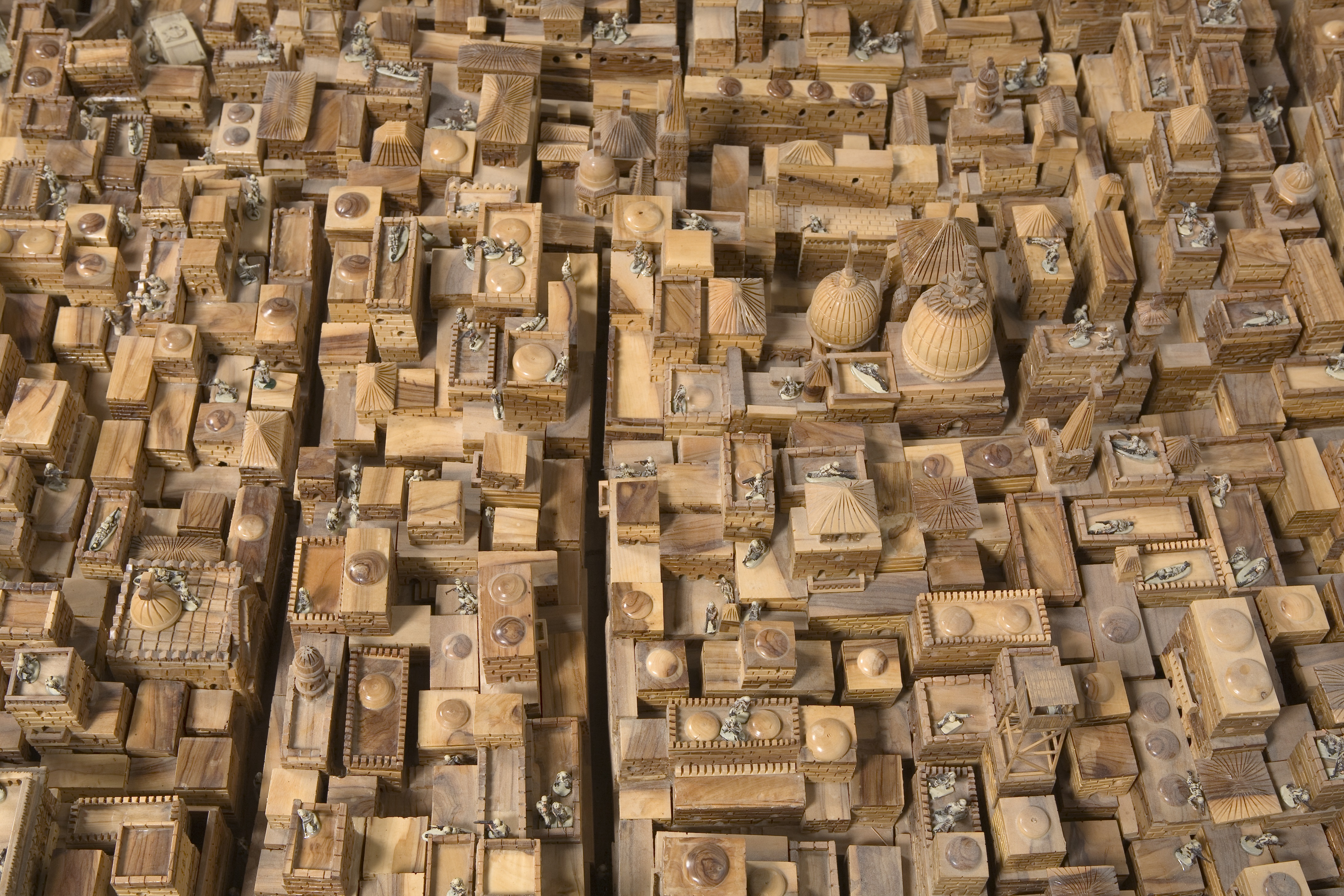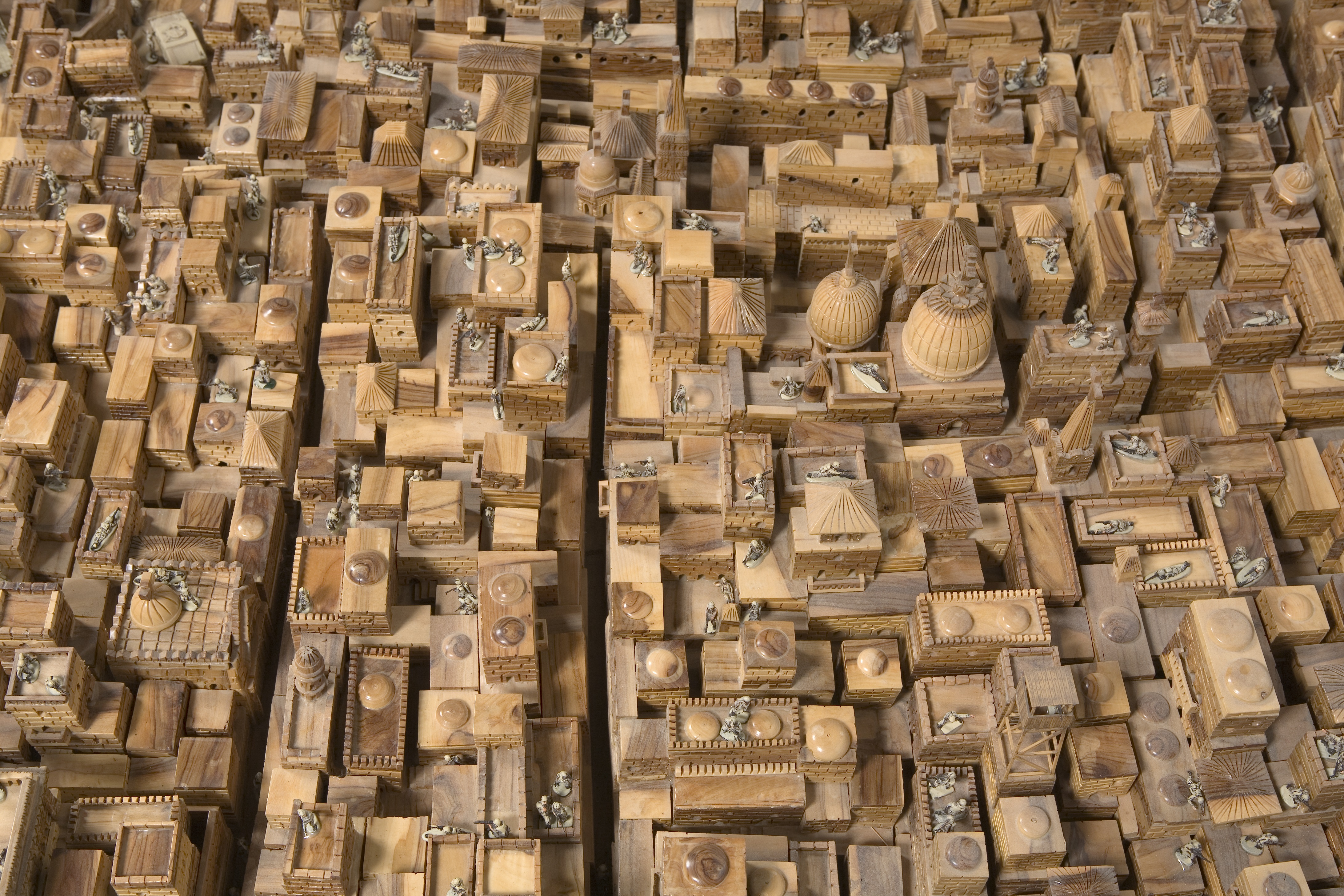 Jerusalem, Banksy and Tawfiq Bishara Salsaa © Bristol Culture
Those who immigrated to Bristol have impacted greatly on the identity of the city today. Bristol's identity has also impacted on the world; the Bristol underground scene, a culture of drum and bass and graffiti art, created an environment for political activist, and graffiti artist Banksy. In 2009 BMAG opened the Banksy versus Bristol exhibition, taking over the museum and attracting over 300,000 visitors. Banksy gave two pieces from the exhibition to the museum: Paint Pot Angel, which can still be seen by the grand stairs in the museum entrance, and an olive-wood sculpture of Jerusalem, made by Tawfiq Bishara Salsaa, fitted with toy soldiers, tanks, watchtowers, one anarchist and a large crucifix.
Banksy's art makes international political statements and since the late 1990s has become increasingly internationally recognisable. The scale of the work has increased too and in 2017 Banksy opened Walled Off Hotel to mark the 100th anniversary of Balfour Declaration, which paved the way for the establishment of Israeli Control of Palestine. It is a functioning hotel with unconventional features, such as bedroom windows that face onto a separation wall.
When visiting Bristol each ITP fellow observed something unique that gave Bristol its character and identity in their eyes. In the pages to follow Sue Giles, Ishaq Bello, Rige Shiba, Jana Alaraj, Wendland Chole Kiziili and Manisha Nene will share stories of familiar local and national histories in the context of global stories…